ABOUT our salt lake city restaurant & bakery
History
Our old brick building has been a part of the fabric of downtown Salt Lake City for decades.
Owners
The Hanssen family has been in the baking business for twenty-five years. After immigrating to the United States from South Africa, Pete & Wanda Hanssen opened what quickly became Peoria, Illinois' most popular bakery. After growing up working in the family business, their youngest son, Vernon, headed West after college in pursuit of the mountains. After years of dining and enjoying the pastries and desserts at what was then called The Bakery, the Hanssen's had become friends with Jean-Jacques Grossi, the head Chef. So in 2006, when the opportunity to buy the Salt Lake City restaurant with Jean Jacques staying on as the Executive Chef arose, Vernon, his wife Hally and parents partnered up and the rest is history.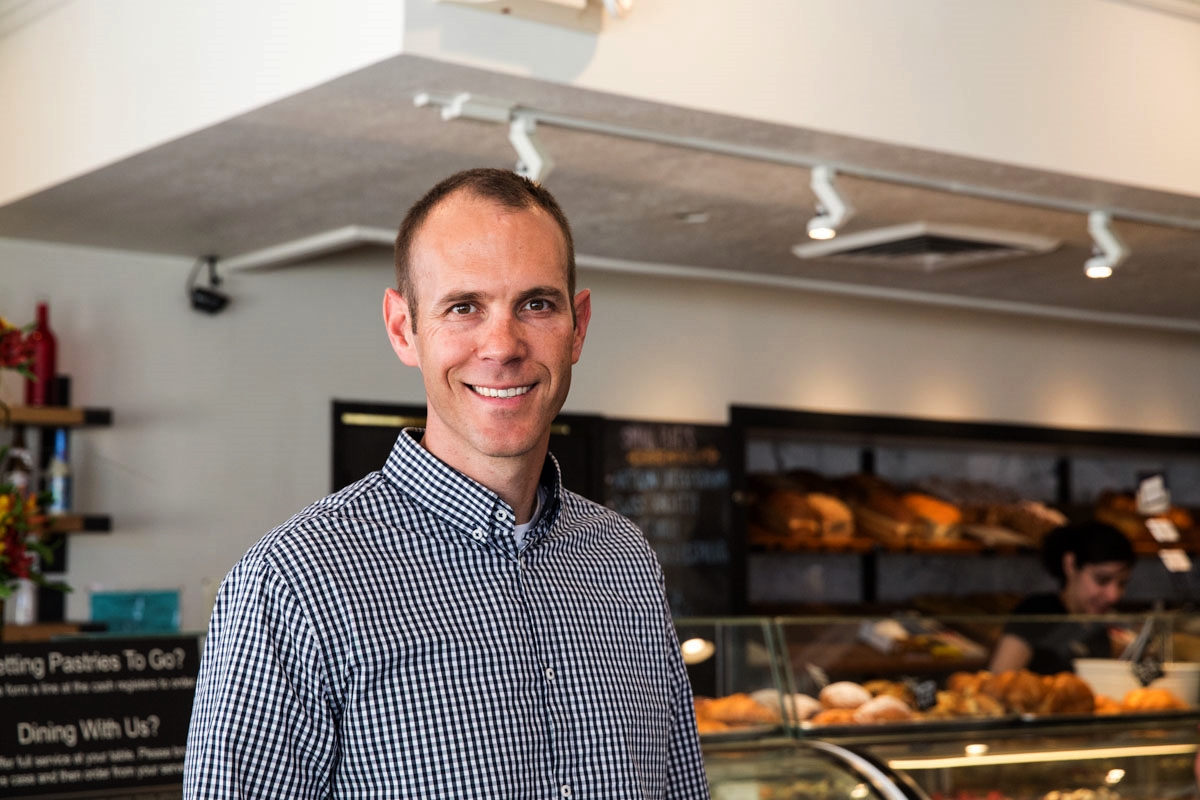 Our Chefs
Robert Angelilli is our Chef Patisserie, Carlos Hernandez is our Chef de Quizine. Together they produce the finest pastries and bistro dining in Salt Lake.
Our Staff
There are lots of things that make Gourmandise such a unique and special place... not the least of which is the fact that, behind the scenes, we are one big diverse family (both literally and figuratively). Our staff is a wonderful blend of more than six nationalities, five husband & wife couples, three sets of siblings and most importantly...a whole bunch of friends.
Stop by some time! We'd love to see you.
Breakfast and Lunch:
7am - 5pm Monday - Saturday
Small Plates, Dinner Entrees, & Wine:
5pm - 10pm Mon. - Thursday
5pm - 11pm Friday & Saturday